Wildlife and Animal Wall Art  Decor
Below I'm giving you some contemporary interior decorating ideas for some original paintings.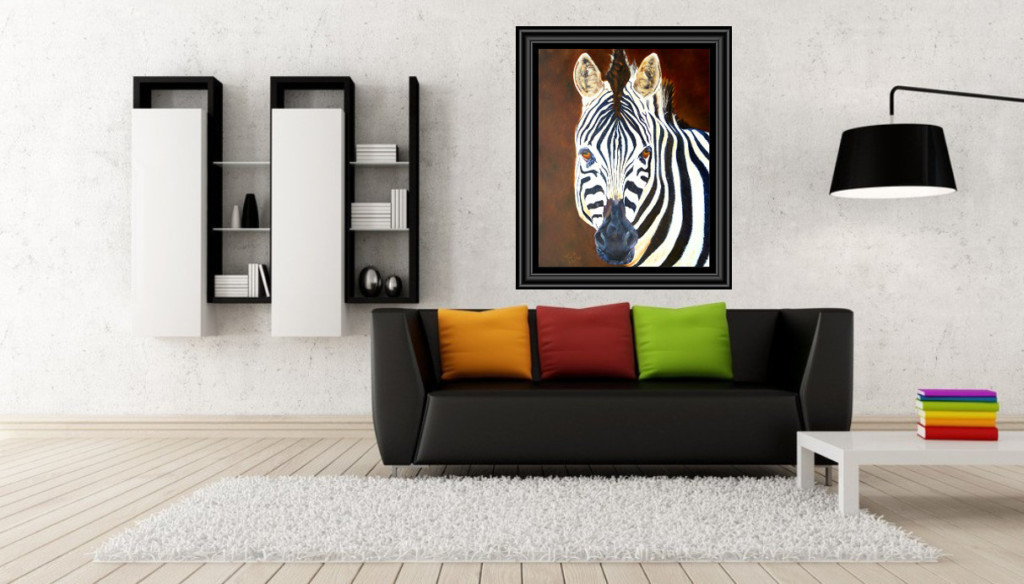 Pictured above
Quagga – 24 x 30 Zebra painting original oil on canvas shown as wall art decor. Click image for more info.
While currently, I'm working on a seascape paintings to include in my seascape series, I've designed some room views showcasing artistic creations of original paintings in room mock ups of some of my wildlife paintings animal paintings below.   Several new paintings have been uploaded to my website. You will find my art for sale on this website and the four Marietta art shows at the Marietta Artisan Market are scheduled this year. Two this Spring and two this Fall. Additionally, I may be participating in some first Friday Art Walks too. So stay tuned. I'm toying with the idea of sending a calendar with my dates, but can not decide on the images yet.
Pictured above
Thembi – Elephant 24 x 30 original elephant oil painting shown as wall art decor. Click image for more info.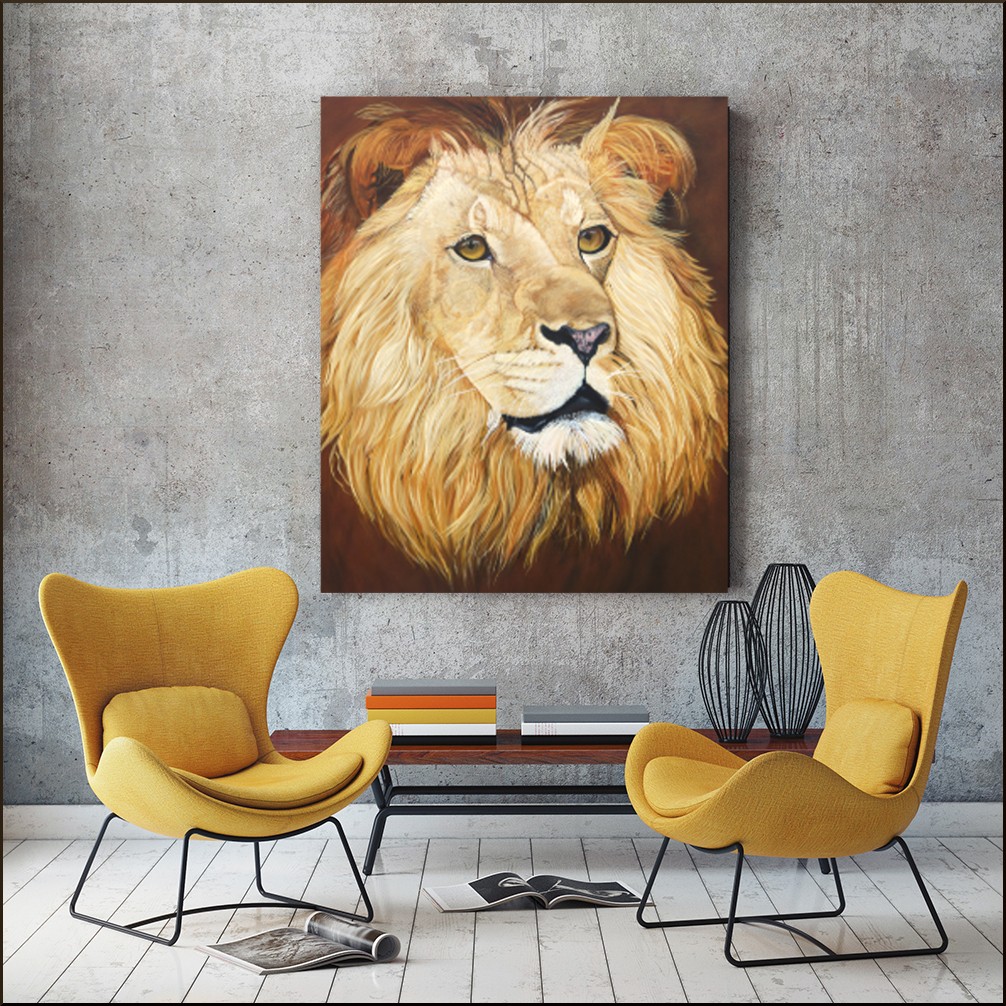 Pictured Above Pantaleon-an original 36 x 48 inch lion oil painting shown as wall art decor. This is one of my two current lion paintings. More are planned in the future. Click on image for more information.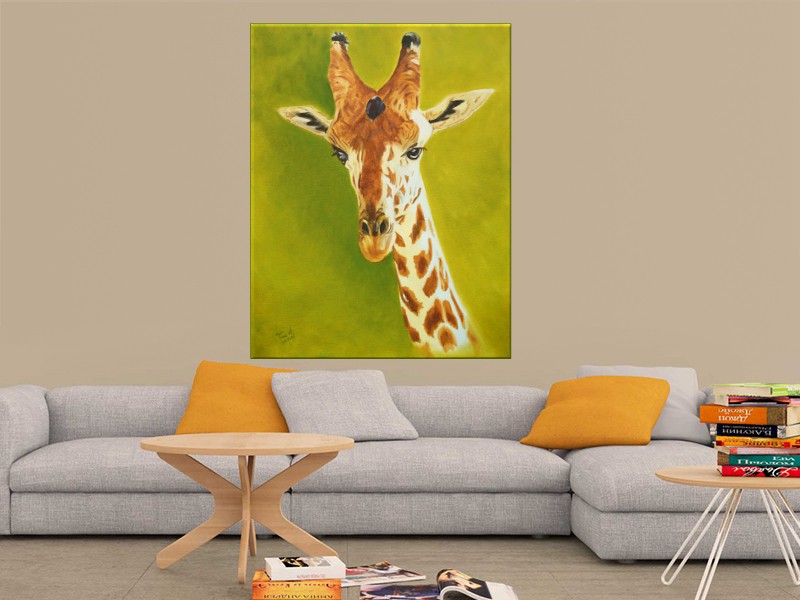 Pictured above
The Rising Soul – 24 x 30 https://pinterest.comClick on image for more info
Hopefully this gave you some good ideas for how these paintings or similar artworks may look as an interior decoration. As always, you may subscribe to my newsletter and follow me on Facebook for the best updates. Click the highlighted links to follow/subscribe. Please add me to your address book if you are subscribing to my newsletter, otherwise, it is going to spam folders. This is something that I'm working to fix.
UP NEXT: I'm working on a post about photographing your art. Be sure to subscribe, and watch. You won't want to miss this one.
Thank you for reading. if you found this post interesting, please share.
*Clip art credit Open clip art
Please follow and like my art: