Memorial Day weekend was my most recent art show at the Marietta Artisan Market. This time last year, I was planning, researching and networking with many artists. As a matter of fact, I've created a Pinterest board all about tips just for art shows and fairs. You can see it here: https://www.pinterest.com/TinaAStoffel/art-show-display-and-tips/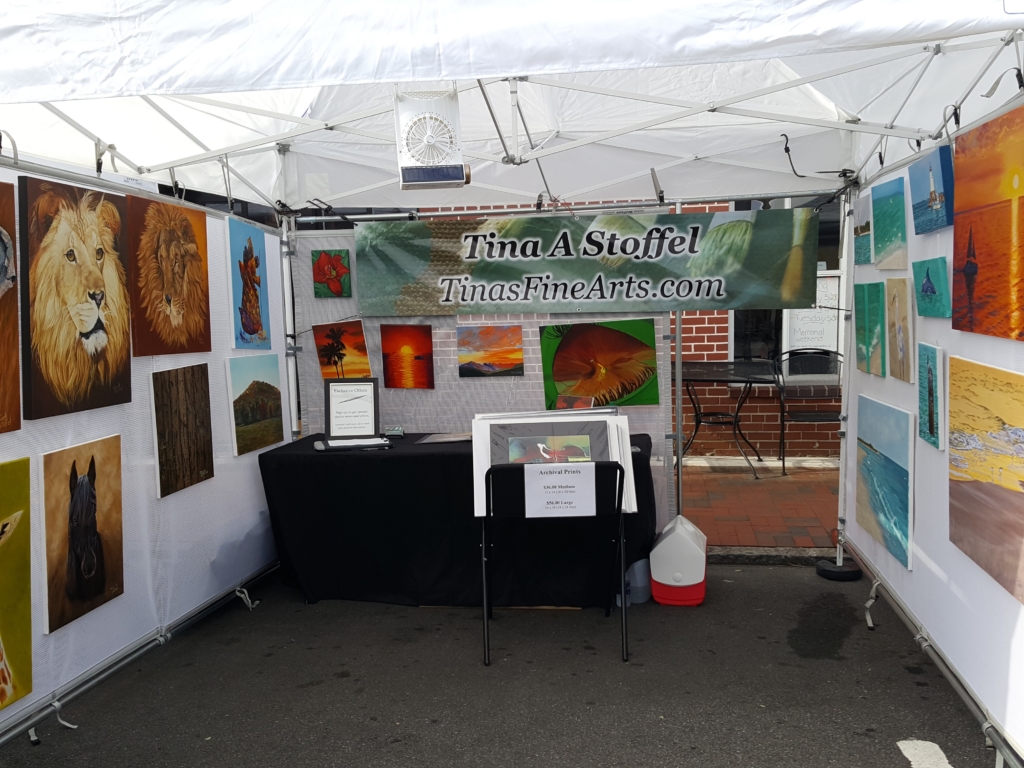 Plan Ahead
Planning ahead has always proven beneficial for me. In this case, I'm so glad I did because it sure saved me from a lot of mistakes and headaches.
Research
During my research, I had several recommendations and even found some lists which I modified for my outdoor art show. For your convenience I've put it together in a handy PDF file. You may download it here if you wish. OUTDOOR-ART-FAIR-PACKING-LIST-Sheet1.pdf (11 downloads)
OUTDOOR ART SHOW/FAIR PACKING LIST
SET UP
copyright Tina A Stoffel
Tent
TinasFineArts.com
Set up instructions
Display walls
Mesh panels/gridwall
WORK SUPPLIES
Tent weights
important
Easel
Rain wall protection
Paint
Bungee Cord or Rope
Brushes
Print rack
Painting knife
Table
Solvent
Table Cover
Bag
Carpet
Optional adds nice touch
Towels
Hammer/ mallet
Canvas
Rain Panels
TOOLS/SUPPLIES
Pliers
Tape
Scissors
Art hangers
Drapery hooks work well
Hand Truck/cart
Tag Hangers
Safety pins work great on mesh
Packing Tape
Box Cutter
Paper Towels
Touch up paint
Oil sticks/Acrylic Pens
MARKETING
Banner
Business Cards
Business Card Holder
Brochures
Portfolio
Camera
Price Tags
Try plain business cards
Guest Book
BUSINESS SUPPLIES
Commission Agreement
Sales Receipts/receipt book
Inventory list
Credit Card Swipe
Cell phone
Bags for purchases
Calculator
Pens
Glass cleaner for frames
Benefits of Showing Your Work
If you are new to the art business, or haven't shown your art, I highly recommend it. If you are observant, you will find several benefits from your show.
Meeting Prospective Customers
Familiarizing People With Your Work
Learning to Talk About Your Art
Feedback on Pieces People like (verbal and nonverbal)
Playing with Doggies
Ok, I threw that last one in, but I do love animals and enjoy all my fury visitors such as these sweet dogs.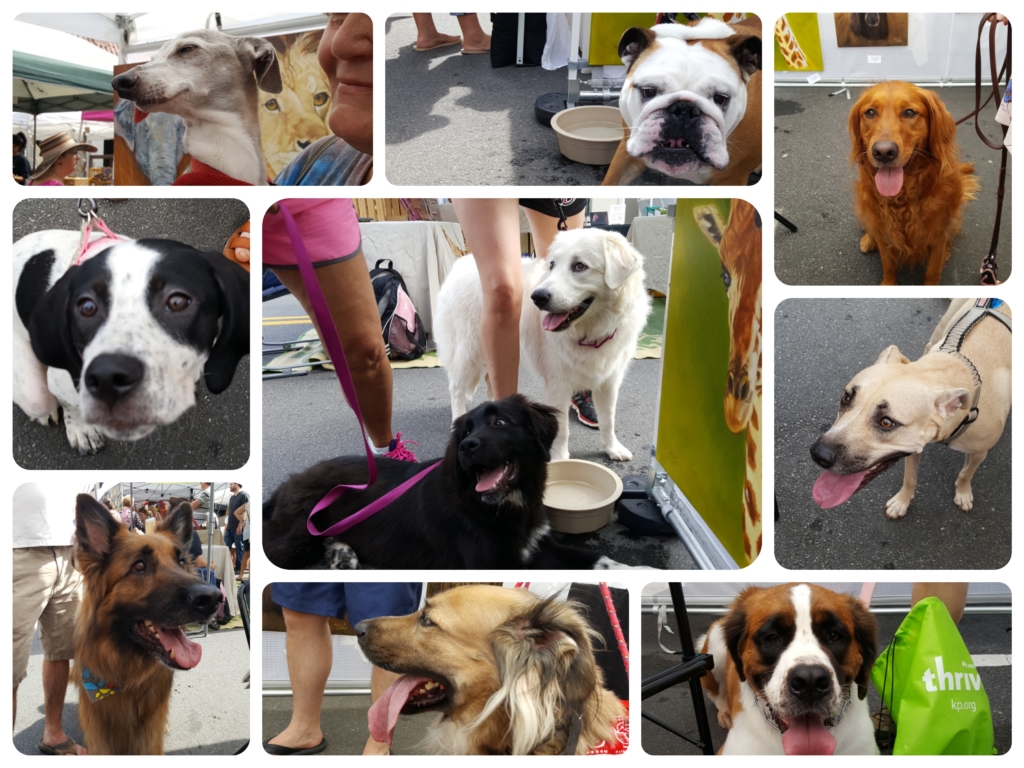 Art Perks
By the way, did you know you get special offers by subscribing to my newsletter? Don't be left out, subscribe on the right of this page.
If you enjoyed this post, please share.
Tina Stoffel
Please follow and like my art: